Once again, no.
I have what certainly qualifies as a "micro" .45; a 3 1/8" Detonics Combat Master. I have a bulgarian makarov. I also have a P-64; the "other" makarov.
Detonics is 30.85 oz empty and 37.29 loaded.
Bulgy Mak is 23.76 empty and 28.28 loaded; roughly half a pound lighter.
The P-64 is 19.65 empty and 23.77 loaded; nearly three-quarters of a pound lighter.
(Fwiw, both mak gun weights are with 115-grain JHP's, the heaviest I'm aware of; so no pro-mak bias or favoritism there.)
Put another way, a person could carry a loaded P-64 AND a loaded .380, for the same weight as the loaded detonics. I love the little detonics and will never part with it; but reality is what it is.
This is a P-64 in 9x18 Makarov, side-by-side with a PPK; which is the smallest gun I'm aware of that walther makes in 32acp.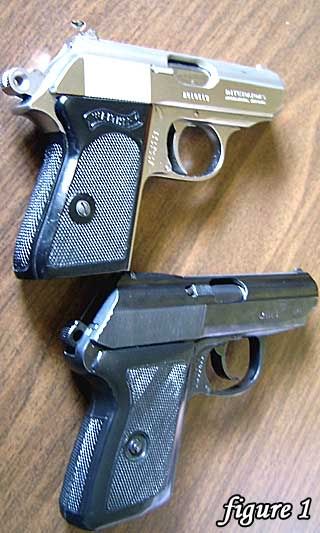 Show me where I can find a 19-ounce 1911 the size of a PPK, in .45acp, and I'll buy one today; angry wife notwithstanding.