Fwiw, same questions I've asked before, and which you don't answer:
I'm not saying that light, fast bullets aren't very capable. I'm saying "how do you do that?". For visual reference, a 70-grain .45-caliber copper disc is darn near the same shape as a hockey puck. A hockey puck's thickness is 38% of its diameter, and 70 grains of copper creates a 45-caliber "puck" whose thickness is 42% of its diameter. Very close to the same in shape.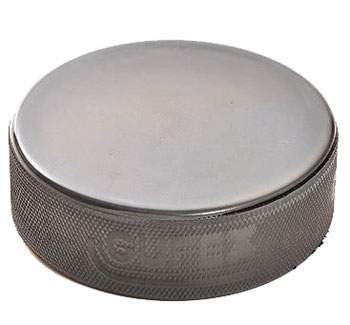 So how do we reshape a hockey puck's worth of material (while maintaining the same diameter) into something with a nose, much less TWO noses; in a shape that can be seated deep enough into the case to prevent setback or tilting, and protruding OUT of the case enough and with a shape conducive to reliable feeding? Remember, we're starting with a "puck" only 19 one-hundredths of an inch to begin with.
That's my question. Only three possibilities here:
A - Is my math wrong?
B - Is it that you have a way to do it that I just haven't thought of? (That's always a possibility) or:
C - Is it that you just made this 70-grain, 45-caliber, split-point bullet up in your head, completely out of thin air..?
One (or more) of those three things must be true. I don't claim to know which one it is. But to ignore the simple question (a simple question about YOUR design and YOUR claims, that are the specific topic of YOUR thread) makes it simply appear that you don't have an answer.
Once again, we're back to the simple reality that "extraordinary claims require extraordinary proof".
Extraordinary claims
without
proof, must logically be considered as fiction until such time as proof is provided. So help move your claims into the realm of non-fiction, and show us how this bullet of yours is shaped. You say we should make some. I can't figure out how. Help me do so.
Quote:
Originally Posted by
justme
…The Split Nose offers TWO wound channels, not one, so you're twice as likely to hit something vital. Those wound channels are WIDER than a .45 hole, cause they are the full length of the bullet, turned sideways for part of their journey thru the target. They are made of copper…
Using the hockey-puck picture above, how does the right half or left half of that disc end up being bigger than the diameter of the disc as a whole?
Quote:
Originally Posted by
justme
….and according to YOU, a "mere" 2" of penetration wont bother you at ALL. :-)
A — who is the "you" that you're talking to?
B — who here said that a mere 2" of penetration wouldn't bother them?
Name the person who you claim said this, or be caught in another blatant lie.